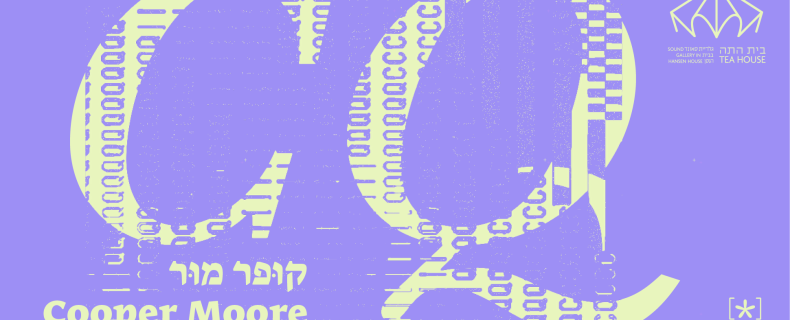 CQ
קופר מור
Cooper-Moore
CQ is an original work created by musician and instrument builder Cooper-Moore for the Sound Gallery The Tea House. In this work, Cooper-Moore recalls memories from his childhood when he used to listen to shortwave radio, which is a range of radio frequencies that allows broadcasting to a long distance and was popular among radio enthusiasts for personal and anonymous communication across the world."
״As a boy, from 10 years old, I had an interest in shortwave radio. I was a listener.  (SWL)
This was before the internet. From my listening place in rural Virginia in the U.S.A. I heard the world, London, Delhi, Quito, Cairo, Moscow. Many of the sounds that I have been attempting to create, I first heard on shortwave radio.
My three older brothers were boy scouts. In their Boy Scout Survivor's Manual was a copy of the Morse code.
As I did more shortwave radio listening I became better at understanding code. Some sender's
keying was precise, others sloppy, some fast, some slow. It became possible for me to recognize senders by how they keyed, some were very musical and flowing, others not.
The first code I ever learned was
        C            Q
 ▄▄▄ ▄ ▄▄▄ ▄   ▄▄▄ ▄▄▄ ▄ ▄▄▄
"Calling, please respond."
The Morse code is the basis of the work, and Cooper-Moore uses it to encode text into rhythm. The work is a collection of etudes, small pieces composed of material from human traits names that underwent transformation and coding into rhythmic patterns. By using coding techniques, the pieces move between florid rhythms and jarring harmonies, resulting in a unique and intriguing sonic experience.
Curator: Amir Bolzman | Sound Design: Daniel Meir, Itzik Gil Avizohar | Project Manager: Naama Mokady | Artistic Direction: Sala-Manca and Amir Bolzman | Grafic design: Anat Gutberg | Cooper More's visit is possible thanks to The Artists Residency Herzlia
Closing date: 20.06.2023
Opening hours: Mon-Thur: 10:00-22:00, Fri: 10:00-14:00