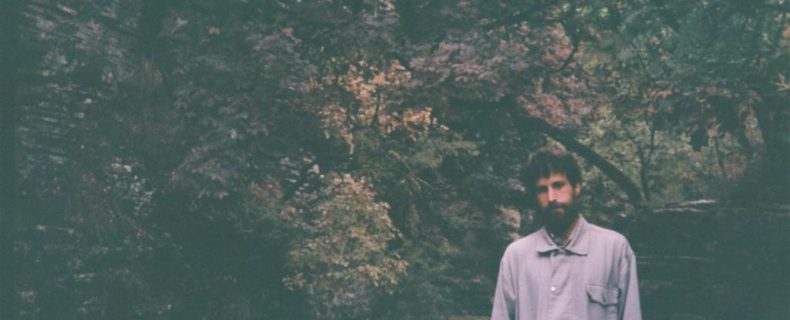 The tea house in collaboration with the saga.domaine label
"Spaced, Displaced" [night track]
Four works for four speakers
Amit Dagim, Daniella Ljungsberg, Avraham Kober, Omer Goldberg
Artistic accompaniment: Amir Boltzman
Playing times during the Primavera fair: Thursday 15:00-22:00 || Friday 10:00-15:30
23.3-5.4.23 || Sunday – Thursday 19:00-22:00 || Duration: 25 minutes
New works by saga.domaine artists premiere for the Primavera Fair. The works emerge in the spaces between the acoustic and the synthetic, the real and the virtual, the material and the esoteric, and create an immersive nocturnal listening space.
"Phases" by Omer Goldberg is a work for sine waves and re-feeding. 'If I could I would retrace my steps, going out and going in and out in rising phases that fade away in front of what was and is not. The work "All That I Have Is…" by Daniella Ljungsberg was created with the intention of performing a cover of the country song ״The Water״ by Johnny Flynn, but from a point of view and interpretation that gives the song a nocturnal-visionary atmosphere that tries to stretch the song as much as possible. In the end, almost no trace of the original song remains. The piece is built from field recordings, Ljungsberg's voice and digitally manipulated piano recordings. Avraham Kober's "Nocturne P-barren" was created from a collection of recordings of acoustic-like digital instruments. The instruments consist of polyphonic feedback systems designed by Kober using modular synthesis. The set of events and the manner of expression in the piece focus on the processes of dispersion and coalescence of different musical moments into abstract moments that simulate organic environments with a certain brutality and beastliness. As part of an aesthetic approach of physicality and organicity in synthesis and combining ideas that are at the heart of the installation – the choice of instruments, the sound design, and the composition and editing work were made from an aesthetic interpretation of abstract concepts of a nocturnal environment, possible organic components found in it, and musical and metaphorical modes of expression of nocturnal natural events. "turf_water" by Amit Dagim is a piece that explores different configurations of processing synthetic sounds reminiscent of organs. The piece consists of a cycle of minor organ chords that undergoes time-based processing and feedback, and receives various dynamic effects on its amplitude from other inaudible channels.
saga.domaine is an experimental electronic music label founded in Jerusalem in 2022. The exhibition is named after the anthology Far Face by the artist Henri Michaux.