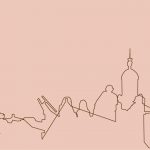 THALIA HOFFMAN: "GUAVA"
Curators: Sala-manca
Mamuta Art and Media Center
5.10.18-23.11.18

Opening hours: Mond. 12-16, Tuesd. and Wed. 14-18, Frid. 10-14
GUAVA IS A PLATFORM FOR ART ACTIONS THAT EXPLORE AND PROVOKE 
THOUGHT ABOUT MOVEMENT AND THE REMOVAL OF BORDERS IN THE 
MIDDLE EAST. IT EXERCISES THE POLITICAL IMAGINATION WITH 
RESIDENTS OF THE AREA, THROUGH FILM, VIDEO, PERFORMANCE, 
ARTISTIC RESEARCH AND PARTICIPATORY ART. THE WORKS CREATED 
IN THE FRAMEWORK OF THE PLATFORM ARE EXHIBITED IN THE 
UNDERGROUND SPACES OF MAMUTA AT HANSEN HOUSE, WITH SPECIAL 
EVENTS TAKING PLACE THROUGHOUT THE DAYS OF THE EXHIBITION. 
THE CELLARS OF MAMUTA BECOME A SAFE HAVEN FOR THE AUDIENCE 
TO FEEL, TO THINK, AND TO ACT A LANDSCAPE THAT IS NOT VISIBLE
TO THE EYE.
New Artists and Curators in Residency 2018-2019:
Sagit Mezamer, Yehudit Shlosberg-Yogev, Amir Bolzman, Eiv Kristal, Nurit Dreamer
Current Exhibitions and Projects
Experimental Cinema Projects
Current Exhibitions and Projects
Experimental Cinema Projects